Greg came to Armidale 25 years ago, after working in Sydney at a leading national law firm and in London. He is the Principal Solicitor at Moin & Associates and holds a Masters of Law from the University of Sydney together with qualifications in Arts and Education.
Greg is known for his extensive knowledge and skill across a range of legal areas including commercial law, intellectual property, wills and estates, enduring guardianships and powers of attorney, family law and property law.
Greg also fulfils the role of a part time Senior Member (Legal) for the Guardianship Division of the NSW Civil & Administrative Tribunal. He is Chairman of the New England Conservatorium of Music, a director of St Albert's College, UNE  and mediator of general and family law disputes.
Apart from law Greg's passions are travel, cooking, classical music and staying active. Greg is married to Anne and has four children. Greg is passionate about NECOM and its ongoing success as a premier regional music conservatorium.
Alana is the Armidale Symphony Orchestra's representative on the NECOM Board. She holds a Bachelor of Music (Performance) Hons 1 and Master of Music (Performance) from the Sydney Conservatorium, a Bachelor of Music from the Conservatorium van Amsterdam, and Master of Arts Management from the University of New England. As a professional performer, Alana has toured Australia, New Zealand and Europe performing both early and contemporary repertoire. She has been a part of recording six commercial CDs, been aired on 2GB, ABC ClassicFM, RadioNZ and Dutch Radio, and taught at a number of recorder and chamber music ensemble workshops.
Alana is a casual lecturer in music (performance & pedagogy) at UNE, as well as specialising in online music education having presented her research at conferences in Hong Kong, the USA, and co-authored a book chapter on online student engagement. As a project manager at UNE, she has managed large projects including the School of Arts' move to trimesterisation though assisting staff with developing online materials, and balancing resources, timetabling and staffing. She is also in the final stages of her PhD which explores classical chamber ensemble musicians, performance, leadership and organisational behaviour.
An advocate for music education and community music, Alana sits on a number of music committees including the Armidale Symphony Orchestra (promotions officer), Armidale Music Foundation, and the New England Bach Festival. With the Armidale Music Foundation, she is the project coordinator of the annual Choral Weekend which brings choristers from all over Australia to workshop and perform a large choral work with symphony orchestra.
Brett is a Chartered Accountant  & registered tax agent with over 25 years in public practice. Having commenced his career in Newcastle, Brett moved to Armidale 15 years ago and has been a Principal of Forsyths for the last 14 years.
Brett's expertise includes Accounting, Agribusiness, Structuring, Tax Planning, Management Reporting & Charitable Trusts.
Brett was a previous board member of Tour de Rocks and previous Chairman of PLC Foundation.
He has 2 daughters who are active students at NECOM in string and voice ensembles.
Bronwyn is currently Director and Principal Consultant with Pinnacle People Solutions, a boutique Human Resources (HR) company providing tailored HR management advice and services to regionally-based, small to medium sized enterprises, and the not for profit sector.
Bronwyn has over twenty years' experience providing strategic and operational human resource advice and solutions to the public and private sectors, combined with postgraduate qualifications in human resource management and Certified Professional Member status with the Australian Human Resources Institute (CAHRI).  Bronwyn is also the Chair of the Board of Directors of the North & North West Community Legal Service (NNWCLS).
Caroline is the Executive Director of Arts North West, the regional arts development organisation for the New England North West.
She has over 20 years' experience in the gallery sector, in public programs, and on curatorial projects and as the previous Director of the New England Regional Art Museum, Armidale.  She has extensive arts administration skills, particularly in project and event management.
She is also committed to regional community arts organisations and serves on the committees of the Armidale International Film Festival, the Armidale Youth Orchestra, the University of New England Arts Advisory Panel and is Chair of the Arts and Cultural Committee of Armidale Regional Council.
She participates in a broad range of the arts from visual arts and film to music, and plays the viola da gamba in her spare time
Cathy has spent her entire career working in Public Education. In Western Region, Cathy built state recognised music programs in High schools and led projects to support rural and disadvantaged schools in Arts initiatives and also in building partnership and community links for Indigenous students. After moving to Armidale, Cathy has worked in building the excellence of K-12 Arts programs within Armidale High School, Benvenue and Martins Gully Public Schools. In these roles she has initiated and facilitated a range of Combined School productions and Regional Festivals in Choral, Instrumental and Talent extension. She has also has  worked with NECOM to provide outreach programs in Rural and Remote Education, Indigenous Education and supporting students with special needs. Cathy has been Presenter and Music Education specialist for Musica Viva's Education in Schools program. Cathy has been an educational writer for the Sydney Symphony's Meet the Music series as well as President of the Armidale Youth Orchestra and President and Secretary of the Armidale Music Teachers Association.
Cathy is currently PBL Head Teacher for the Tamworth Network. Her "patch' covers the scenic geography of Quirindi, Tamworth, Walcha, Armidale, Warialda, Narrabri, Moree and points in between. In this role Cathy support over 60 schools in quality teaching and whole school management systems with a focus on evidence and research validated practice. In addition she provides teacher professional learning to a network of over 150 schools covering an area from Newcastle to the border.
In her spare time, Cathy is Music Director of the chamber choir, Fiori Musicali, directs and vocal coaches for the local Dramatic Society and is involved in a  range of Community Arts organisations.
Lorraine spent all of her working life in the newspaper industry; the last 30 years in newspaper management.  She retired in 2013 as the Group Manager of The Armidale Express, Express Extra, The Guyra Argus and Walcha News.  She counts her strengths as her sales and marketing skills, and has received many industry awards in this category.
Lorraine has been a member of the Rotary Club of Armidale AM for 25 years, and will be the Governor of Rotary District 9650 in 2018 / 19. She is a Paul Harris Fellow with two sapphires, and as a Rotarian, has made many friends around the world.  She is the mother of three children, grandmother of eight and great grandmother of two.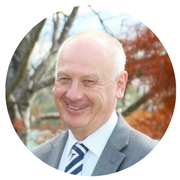 Peter relocated to the New England to take up the position of Chief Executive Officer of the Ascent Group in July 2014 from the Hawkesbury Region in North West Sydney, he is now settled and living on property at Balala with his wife Wendy.
Peter has extensive Executive Management experience within the disability sector gained through working with prominent disability organisations, over thirty years.
Peter is motivated by driving and delivering strategic change within people related environments to achieve result and improvement of operational performance,
underpinned by a healthy and customer focused organisational culture, ensuring the Organisation has the capacity and capability to deliver on Mission.
Matthew grew up in Bathurst where he was a very active music student at the Regional Conservatorium where he studied piano, percussion and composition. Matthew moved to Sydney to further his study of Music and studied at the Sydney Conservatorium of Music under Phillip Shovk. Matthew graduated with a Bachelor of Music performance degree majoring in piano. He was awarded the prize for the most outstanding graduation piano recital of 2002.
A passionate pilot and glider flight instructor Matthew moved to Gunnedah in 2003 to pursue his three life interests of farming, music and flying. After working as piano teacher and Director for a three years at the Gunnedah Music Centre (now Conservatorium) Matthew undertook further study and achieved a Bachelor of Education from UNE. He worked for seven years as Music Teacher at St Mary's College and two years in Taiwan, his wife Li Ling's native country, teaching English and studying Mandarin.
In recent years Matthew has turned his musical attention to composition. He has studied composition at a post graduate level with Dan Walker for four years and has been awarded several major prizes including the second place in the Golden Key International Piano Composition Competition Competition in 2016, and a finalist in the Australian Double Reed Composition Competition in the same year.
Matthew took up his current the position of Director of Music at PLC in 2016.