Greg came to Armidale 25 years ago, after working in Sydney at a leading national law firm and in London. He is the Principal Solicitor at Moin & Associates and holds a Masters of Law from the University of Sydney together with qualifications in Arts and Education.
Greg is known for his extensive knowledge and skill across a range of legal areas including commercial law, intellectual property, wills and estates, enduring guardianships and powers of attorney, family law and property law.
Greg also fulfils the role of a part time Senior Member (Legal) for the Guardianship Division of the NSW Civil & Administrative Tribunal. He is Chairman of the New England Conservatorium of Music, a director of St Albert's College, UNE  and mediator of general and family law disputes.
Apart from law Greg's passions are travel, cooking, classical music and staying active. Greg is married to Anne and has four children. Greg is passionate about NECOM and its ongoing success as a premier regional music conservatorium.
Brett is a Chartered Accountant  & registered tax agent with over 25 years in public practice. Having commenced his career in Newcastle, Brett moved to Armidale 15 years ago and has been a Principal of Forsyths for the last 14 years.
Brett's expertise includes Accounting, Agribusiness, Structuring, Tax Planning, Management Reporting & Charitable Trusts.
Brett was a previous board member of Tour de Rocks and previous Chairman of PLC Foundation.
He has 2 daughters who are active students at NECOM in string and voice ensembles.
Bronwyn is currently Director and Principal Consultant with Pinnacle People Solutions, a boutique Human Resources (HR) company providing tailored HR management advice and services to regionally-based, small to medium sized enterprises, and the not for profit sector.
Bronwyn has over twenty years' experience providing strategic and operational human resource advice and solutions to the public and private sectors, combined with postgraduate qualifications in human resource management and Certified Professional Member status with the Australian Human Resources Institute (CAHRI).  Bronwyn is also the Chair of the Board of Directors of the North & North West Community Legal Service (NNWCLS).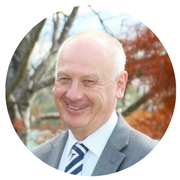 Peter relocated to the New England to take up the position of Chief Executive Officer of the Ascent Group in July 2014 from the Hawkesbury Region in North West Sydney, he is now settled and living on property at Balala with his wife Wendy.
Peter has extensive Executive Management experience within the disability sector gained through working with prominent disability organisations, over thirty years.
Peter is motivated by driving and delivering strategic change within people related environments to achieve result and improvement of operational performance,
underpinned by a healthy and customer focused organisational culture, ensuring the Organisation has the capacity and capability to deliver on Mission.
Erica is a Senior Lecturer in Chemistry at the University of New England (UNE), Armidale. She holds a Bachelor of Science (Honours) from the University of Sydney, a Master of Science with Distinction from the University of Greenwich, UK, and a Doctorate in Theoretical and Computational Chemistry from the University of Houston, USA. She was Associate Professor of Chemistry at Lonestar College in the USA before returning to Australia to take up a Postdoctoral Fellowship at the CSIRO.
She is currently Chair Elect of the Royal Australian Chemical Institute's Chemical Education Division, and has several years' experience working in chemistry based industries in Europe and Australia. Erica is a passionate and dedicated educator with extensive experience in school outreach programs, including leadership of two programs designed to inspire students and create equity within scientific disciplines.
She has received a University of New England Excellence in Teaching Award, an Australian Awards for University Teaching Citation for Outstanding Contribution to Student Learning, and was the RACI Educator of the Year in 2017. Erica is a Senior Fellow of the Advance Higher Education Academy in the UK, and is currently Convenor of UNE's School of Science and Technology Education Committee.
Melita is a secondary music teacher and Leader of Learning for CAPA at O'Connor Catholic College, as well as the current president of the Armidale Music Teachers Association (AMTA). She moved to Armidale in 2009 and completed her Bachelor of Music and Graduate Diploma of Education in 2013.
Melita is passionate about effective 21st Century Music Pedagogy and knows the importance of the role of AMTA in the music community for our students as well as support and professional development for all teachers.
Matt is currently Director Educational Leadership of the NSW Dept of Ed Northern Tablelands Principals Network providing high level expertise in educational and instructional leadership to school principals in the region. Matt works across a vast area of the Northern Tablelands with schools near the Qld border, east to Drake and south to Guyra. Born and bred in Armidale Matt gained his B.Ed at UNE in 1995 and as a targeted graduate gained extensive experience in primary teaching and leadership in schools from Sydney, Tumut, the Northern Rivers and around Tenterfield.
Matt returned to Armidale in 2014 as Principal of Armidale City Public School and is presently studying at the University of Melbourne in Master of Instructional Leadership. Matt has an extensive musical background in choral and woodwind performance. As a student in Armidale he played clarinet, saxophone, recorder and piano and played in both the AYO and ASO. His daughter is currently a chorister in NECOM's Minisingers Program.